BCCHS ELEVATOR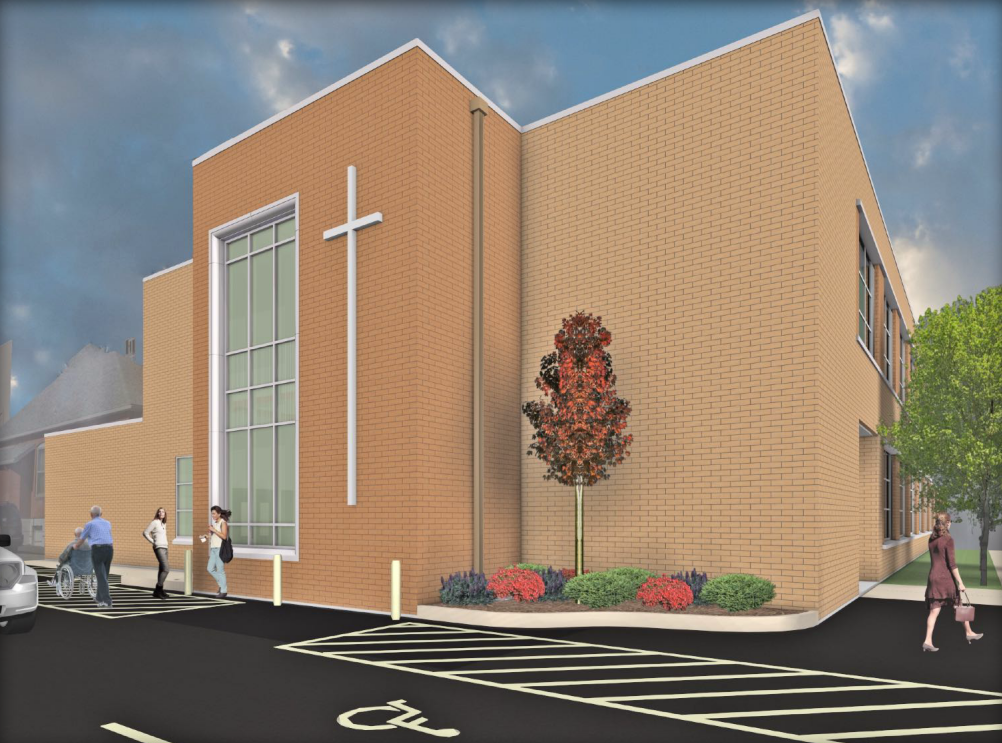 Each year, Mayfair focuses on a "Special Project" to fulfill a specific need within our schools.  The Mayfair 2021 Special Project is a handicap accessibility, safety for all, and beautification plan at Billings Central Catholic High School.
In keeping with Mayfair's mission – helping to make a faith-based education available to ALL students,  Billings Catholic Schools has identified a three-phase project to enhance our facility to better serve our students.
Phase 1:  An elevator making the building fully ADA-accessible and capable of moving large equipment among the 3 levels of the school.  An elevator will provide accessibility to permanently and temporarily handicapped students, teachers, staff, and the community who use our building.  Because of our lack of accessibility, we preclude students and staff who may wish to come to our schools but feel uninvited and unsafe navigating the busy stair corridors.
Phase 2: Currently, the Sacred Heart building is a wholly separate facility from the high school that takes up nearly one half of the parking lot.  The building is in disrepair with windows boarded up and the structure considered too unsafe for regular use.  This building needs to be taken down and in order to do this, asbestos remediation will need to occur, almost doubling demolition costs.  This building often becomes a makeshift shelter for the homeless and transient population in Billings.  While we do not wish to further stigmatize these individuals, it is unsafe for our students and staff who are in and out of the school at all hours of the day.
Phase 3:  The parking lot is crumbling and unsafe for students, staff, and the Billings Catholic Schools community.  Currently, there is only one drain in the lot and unfortunately, the slope of the parking lot flows water toward the building instead of away.  A whole redesign of the parking lot is needed to address the root causes with added drainage and sloped grading.  The parking lot does not have adequate lighting.  Again, this is a safety concern for students and staff during the darker winter months.  Lighting would further assist in ensuring the area is free from possible vandalism and theft, while keeping our students and staff safe.
Please keep the success of the Mayfair Special Project in your thoughts and prayers.
If you would like to make a donation to the 2021 Special Projects, please click here and type in "2021 Mayfair Special Projects" in the campaign or comment line.