We Believe in the Next Generation
And a Catholic Education
The Foundation was formed in 2005 to serve as the philanthropic arm of the Billings Catholic Schools, to encompass the Billings Area Catholic Education Trust (BACET LLC), and to organize special events benefiting the Billings Catholic Schools. Fundraising efforts are overseen by a Board of Trustees and managed by the school and foundation presidents.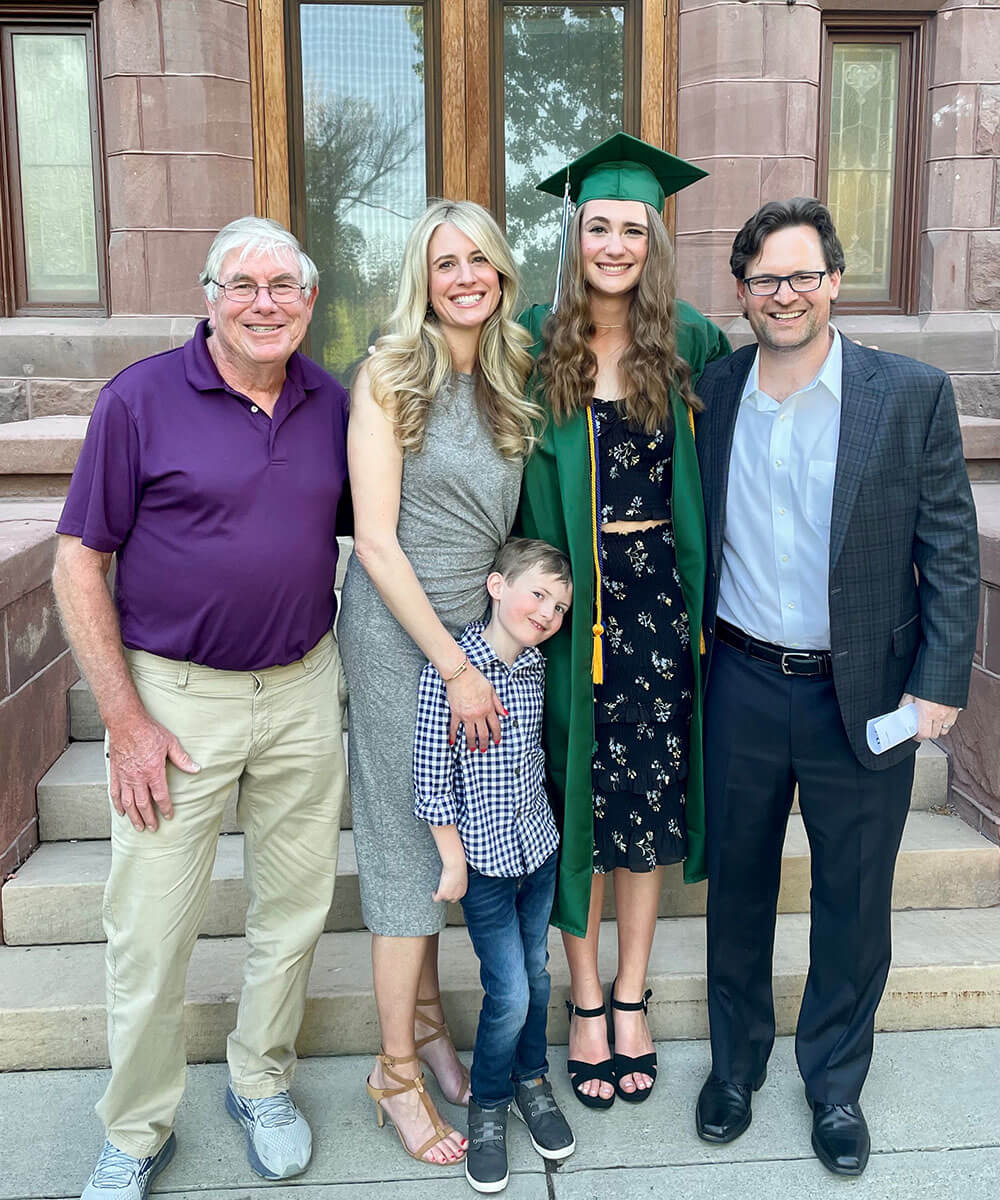 "At Billings Central Catholic High School, I learned how to live my faith and found joy in serving others through the volunteering programs that I joined." – Amy Reger, Alumna
Amy Reger, Class of 1992
Alumna and Parent
When it came time for Amy Reger to attend high school, her parents gave her the choice between public school or Billings Central Catholic High School.
"I am so grateful that I chose Billings Central," she said. "At Central, I was no longer just a face in the crowd or a number. I received an excellent education, had defining life experiences, and developed my faith."
Life at Billings Central Catholic High School
Reger remembers feeling like someone was always watching out for her and supporting her during her time at Central – whether a peer, educator, or parent.
"The small classroom sizes and positive environment allowed me to feel comfortable to ask questions, make mistakes, and be vulnerable," she said.
The education was also top-notch. She credits Mrs. Maddox for developing her strong writing skills, which prepared her for success in college. She also strengthened her faith in school.
"I learned so much from my religion teacher, Ms. Smith, and I will never forget how she encouraged us to be curious in our faith formation," she said. "I learned how to live my faith and found joy in serving others through the volunteer programs that I joined."
Reger graduated from Billings Central Catholic High School in 1992. She went on to earn bachelor's degrees in Communication Disorders and Audiology, as well as a master's degree in Speech Language Pathology. Since then, she has worked as a speech language pathologist in public schools and clinical settings. And the values of the Billings Catholic Schools have stayed by her side through this journey.
Giving Back
Two of Reger's four children are currently attending Billings Catholic Schools – one in eighth grade and the other in third grade. Her oldest daughter graduated from BCCHS in 2021 and is now attending Gonzaga University. They are third generation – as Reger's parents and mother-in-law are also products of Billings Catholic Schools.
As a parent, Reger has found opportunities to be involved with the school system and support her children and their teachers. She has assisted in classrooms, worked as a lunchroom aide, and chaperoned field trips. She also helped to plan Ram Jam, an all-night alcohol-free graduation party.
Billings Catholic Schools have additionally created service opportunities for her family. Together, the Reger family has picked up trash in the athletic field as a part of her son's sacramental prep service project. Her dad has even helped the middle school science teacher, Mr. Dale Rumph, in the greenhouse. These activities have strengthened her children's faith and life skills preparedness.
"I believe that Billings Catholic Schools focus on the whole child," she said.
Reger has also found a calling to donate to Billings Catholic Schools Foundation.
"I believe in ensuring a seat at the table for all families," Reger said. "Every parent who wants a Catholic education for their child should have that opportunity. That's why the Billings Catholic Schools Foundation provides scholarships and assistance to countless families who need a hand up."
She remains inspired by loved ones who have served the Foundation before her, as well as by those who contribute their gifts of time, prayer, and financial support to the security and development of Billings Catholic Schools.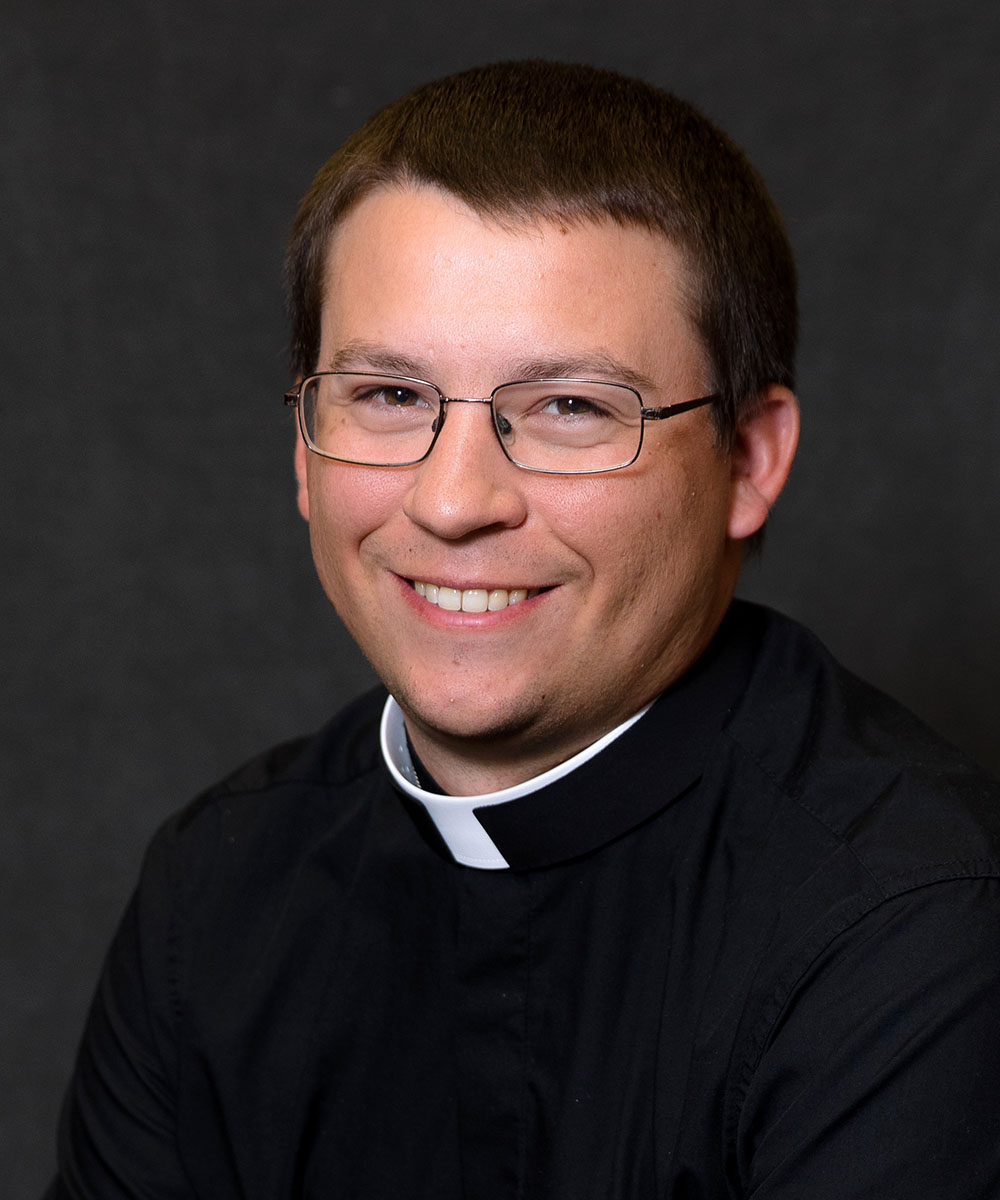 Fr. John Pankratz
Class of 2010
"In a world of darkness, BCS has a fantastic opportunity to be a great light to our students, our families, our Church, and the wider community, and that light can be nothing less than the Light of Christ." – Father John Pankratz, Alumnus
Fr. John Pankratz, Class of 2010
Diocesan priest of the Diocese of Great Falls-Billings
Parochial Vicar of St. Patrick Co-Cathedral in downtown Billings
Father John Pankratz grew up in a household that placed God first. Attending Mass on Sunday wasn't the only expectation; their family lived the Catholic faith every day. John, his parents, and his seven siblings prayed every night before bed as a family. His parents taught the faith at home, and the entire family was involved in their local parish.
When he first stepped foot into St. Francis Upper as an eighth grader in the fall of 2005, he wasn't totally surprised by the experience.
"Before this I was homeschooled, so St. Francis was my first experience of conventional school," he said.
His family has had at least one child in the system for 17 consecutive years and counting. All of them have graduated from BCCHS except for one brother who will graduate in 2025.
It has been a financial sacrifice for his parents to put their eight children through Billings Catholic Schools. However, it was a decision that would be life changing – especially for John.
Billings Catholic Schools Experience
John became involved in every activity at Billings Catholic Schools that he could fit into his schedule. He played soccer and tennis, was on the debate team and academic team, participated in honor choir, and was in the musicals all four years of high school. During the fall of his senior year, he was on the soccer team that won the first state championship in Boys Soccer for BCCHS in 2009. He graduated as salutatorian of the Billings Central Class of 2010.
"To be a part of a local community centered on Christ has been a blessing for me personally both as a student and now as a priest," he said.
As a priest, he has served as an assistant coach for the boys' and girls' soccer teams at Central High School. Father Pankratz has also been a substitute teacher in religion and math, as well as saying Masses at both schools, hearing confessions, serving on retreats, and leading a faculty Bible study. In the fall, he will teach religion half-time at Billings Central.
"As an alumnus and member of the community, I feel like not only do I belong to BCS, but that BCS belongs to me, in the sense that it is my community, my school, my teachers, my students, my sports teams, and my community's future," he said. "It has been a joy to reconnect with BCS and give back in my unique role as a priest."
A Calling to the Priesthood
After graduating from Billings Central, Father Pankratz attended Montana State University in Bozeman to pursue bachelor's degrees in Chemical Engineering and Bioengineering.
"During my final year of college, I felt a strong tug on my heart to go to the seminary and see if priesthood is what God wanted for my life," he said.
After graduation in 2015, he applied and was accepted to the Diocese of Great Falls-Billings. He then enrolled at the Saint Paul Seminary in St. Paul, MN, where he studied philosophy for two years. He went to Rome for major seminary at the Pontifical North American College for four years. While in residence there, he studied theology at the Pontifical University of St. Thomas Aquinas and earned his Bachelor of Sacred Theology (S.T.B.) in 2020 and a Diploma in Pastoral Theology in 2021. While in seminary, he was ordained a transitional deacon in St. Peter's Basilica. He was ordained a priest in St. Patrick Co-Cathedral in Billings by Bishop Michael Warfel.
A Brighter Future
Father Pankratz believes Billings is fortunate to have a robust Catholic education system.
"In a world of darkness, BCS has a fantastic opportunity to be a great light to our students, our families, our Church, and the wider community, and that light can be nothing less than the Light of Christ," he said. "We must strive to educate the whole person in each and every individual child, which means not only preparing them for life on this earth, but always looking ahead to the eternal destiny that God has planned for each one of them."
From bedtime prayers to serving the community as a priest – Father Pankratz's journey in the Catholic faith has become an opportunity for him to help others know, love, and serve God.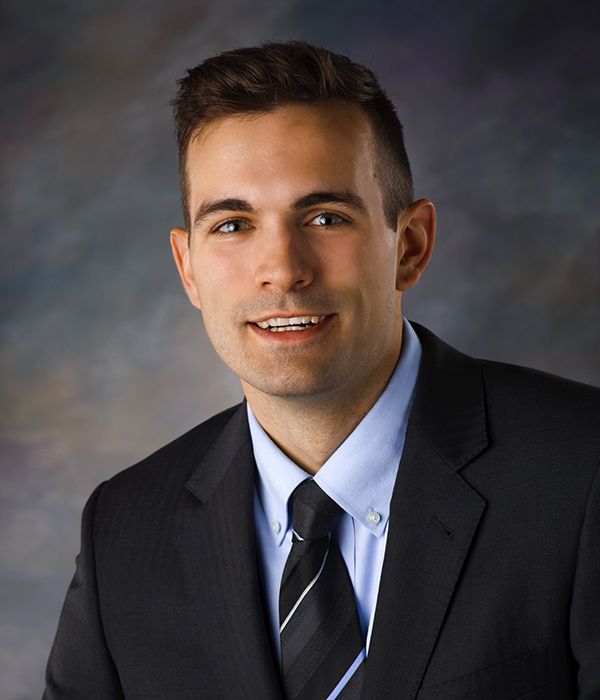 "I enjoyed my experience in the Catholic schools and was able to develop long and meaningful relationships with people that are still present and have made a positive impact on my life." – Ryan Toner, Alumnus
Ryan Toner, Class of 2010
Banker
Ryan Toner and his older sister, Ashley, attended Billings Catholic Schools from kindergarten through graduation. Their family chose BCS because their mom, Sally, was a special education and physical education teacher there for more than 30 years.
"She kept an eye on my sister and me," Ryan Toner said. "While we didn't have her as a teacher, she did occasionally substitute in some of our classes."
Life as a Ram
During his time in school, Toner shared in a greater family community created by the Billings Catholic Schools system.
"Jesus' life is a great example on how to treat others by his kindness, service, and forgiveness and those actions are at the forefront of the Billings Catholic Schools," he said. "I love the smaller community and the values the Catholic Schools embrace."
Toner played Ram football and participated in the math club during his time at Billings Central. He was also on the tennis team, and they won the state championship during his junior year in 2009.
"Our team was very close and we were all good friends," Toner said.
He and his tennis partner also placed fourth in the state that year.
"We didn't have any expectations on placing, but we were playing our best tennis at the right time and we were having a lot of fun doing it," he said.
Preparations for Life
After graduating in 2010, Toner went on to attend Rocky Mountain College for business management. Now, he is a banker at Yellowstone Bank in Billings. While he is not Catholic, Toner credits Billings Catholic Schools with helping to shape him as a person and prepare him for the rest of his life.
"The teachers I had at BCS were so helpful," he said. "They prepared me for life by sustaining a relationship with me through college and even after. They were truly an invaluable resource."
Toner serves on the Billings Catholic Schools Foundation board, where he is on the financial committee and the young adult subcommittee.
"Donating to the Billings Catholic Schools Foundation is important to me because it provides students across Yellowstone County the opportunity to obtain a great education," he said.
Looking forward, Toner said he will continue to support the school that gave him a solid start.
Nolan Trafton
Class of 2014
"I truly believe in the Catholic community of Billings and what Billings Catholic Schools does." – Nolan Trafton, Alumnus and Billings Central Principal
Nolan Trafton, Class of 2014
Alumnus and Teacher
Billings Catholic Schools has been a major influence in Nolan Trafton's life since he was three years old.
"My mom started working as a preschool teacher and wanted to put all of us through Billings Catholic Schools," Trafton said. "I'm grateful for that."
Since then, he and his three brothers have all graduated from Billings Catholic Schools.
Billings Catholic Schools Experience
Trafton grew up watching his older brothers be active in school activities and bring friends over after school. He wanted that for himself, too – and that's what happened.
"It's such a close-knit community," Trafton said. "We can share in the one big thing we have in common, which is our faith, and living in that faith community."
Trafton played on the Central Rams soccer team for four years and was on the tennis team two years. After graduation in 2014, he stayed involved as a soccer coach for Billings Central, becoming the head coach in 2019. He also worked for the afterschool program at St. Francis Primary School.
"In some ways, I never really left," he said.
Looking back on his time as a student, Billings Catholic Schools impacted many areas of his life.
"Not just academics or athletics, but also in my faith, academics, athletics, learning how to be a community member, and learning how to communicate with people."
He has seen this growth in his BCS peers, as well.
"Their success is rooted in BCS, too," he said. "They've learned attributes that have led them to be successful outside of the Billings community, as well."
Teaching at his Alma Mater
Trafton graduated from Montana State University Billings with degrees in elementary and special education in 2018. In the fall of 2018, he landed his first teaching job at Billings Catholic Schools, where he also student taught.
"In many ways I didn't realize how important it was or how critical it was to my life until I left," he said. "In college, the simple things that are woven into the everyday life of being at BCS were missing, like starting the day with prayer in the classroom. That was when I realized how special and unique the Catholic education system is."
As a fourth-grade teacher, he would often hear parents of his students say, "They just loving going to school," which reinforced that he was in the right place.
"I love that I've been able to create that atmosphere for them to feel that way about school and being comfortable in my classroom and safe in that environment," he said. "It's not just me, but it's the whole school. I'm really blessed to have the opportunity and privilege to do so."
Now, Trafton is teaching high school theology at Billings Central.
Continuing to Serve
Trafton is completing his master's degree in school administration through the University of Mary online. He expects to graduate in 2023 – and has high hopes to continue to serve the Billings Catholic Schools community.
"I hope to make a career out of BCS," he said. "I truly believe in the Catholic community of Billings and what Billings Catholic Schools does."
Meet Our Board of Trustees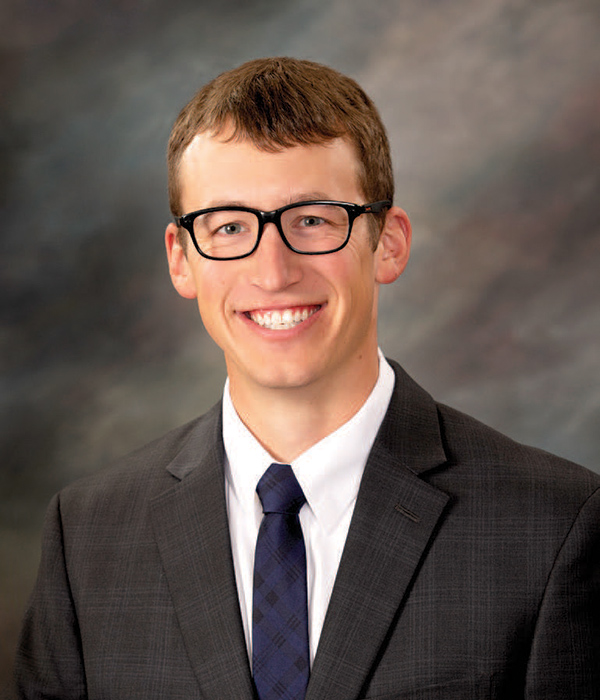 Bryce Burke
Alumnus
Attorney, Moulton Bellingham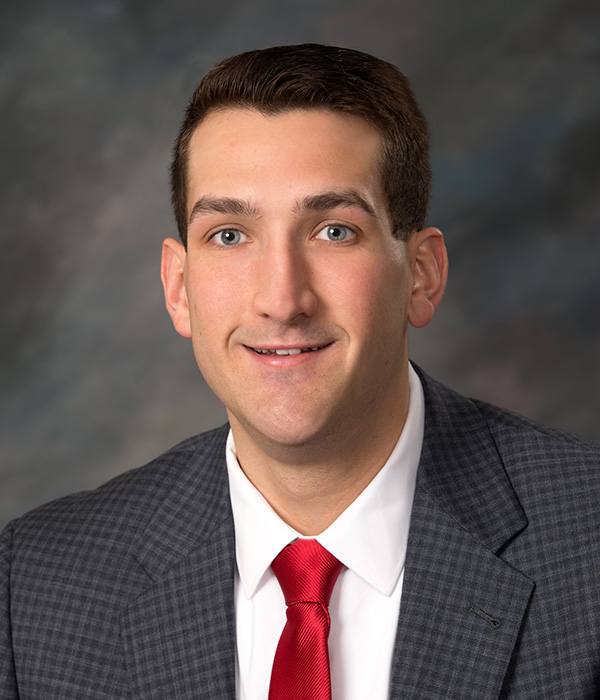 Connor Cunningham
Alumnus
Agent/Registered Representative, Farm Bureau Financial Services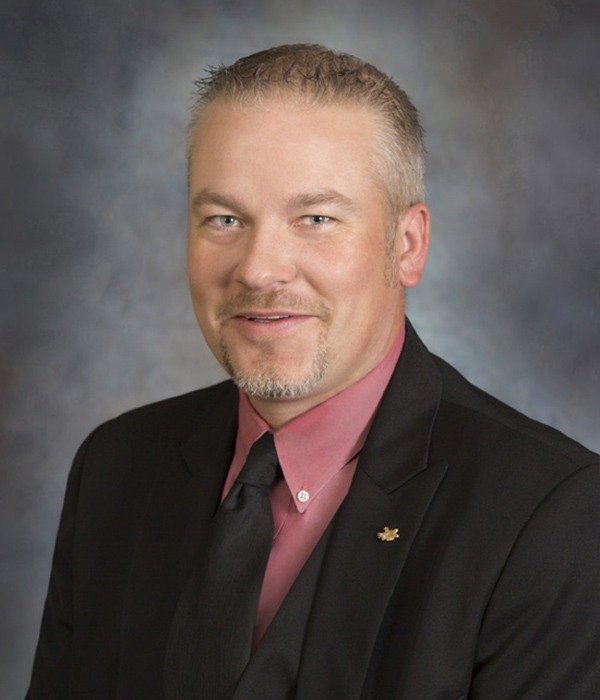 Quinn Donovan
BCS Parent
Owner/CEO, First Montana Title Company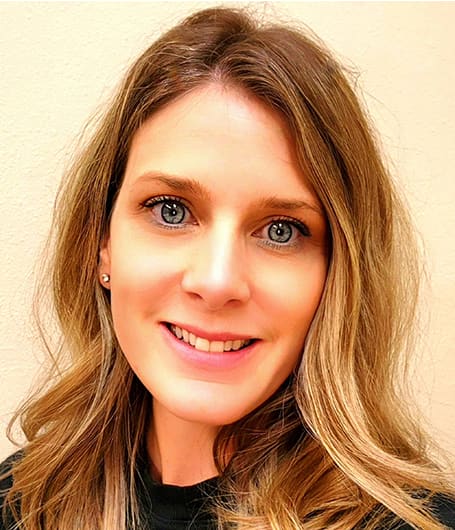 Caitlin Corson
Alumna and BCS Parent
Senior Legal Operations Manager, Zoom Video Communications, Inc.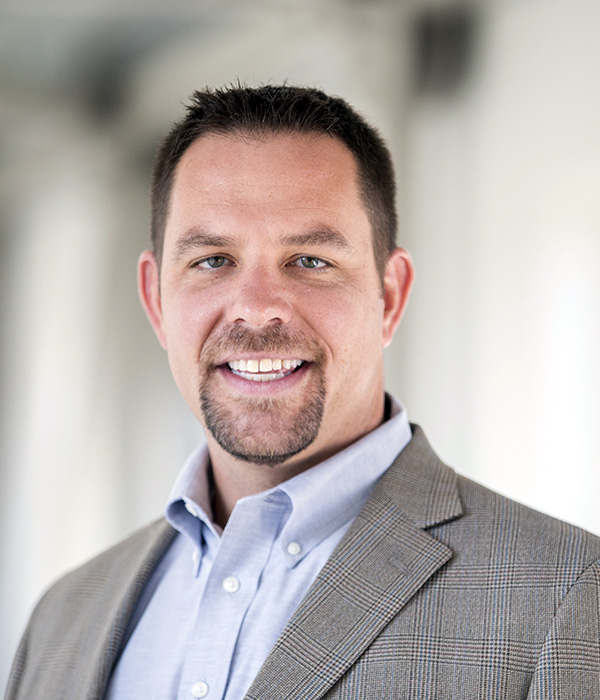 Jared Harris
Alumnus and BCS Parent
Vice President, HDR, Inc.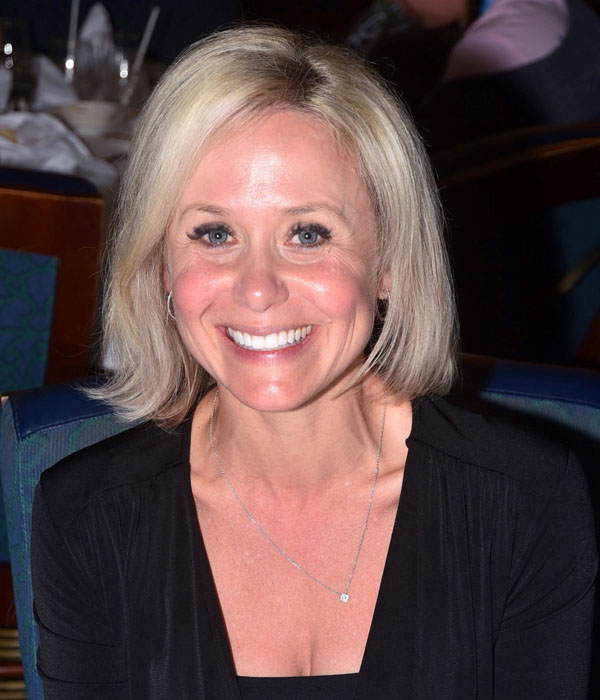 Christine Harris
BCS Parent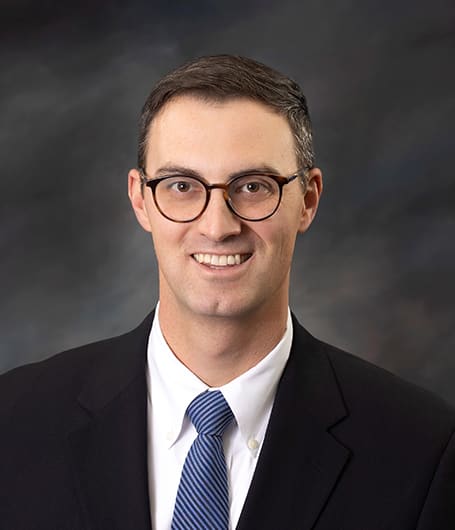 Patrick Beddow
Alumnus and BCS Parent
Partner/Attorney, Karell Kimmet Beddow PLLP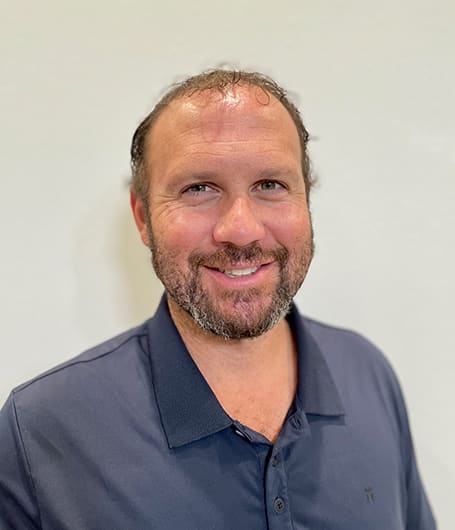 Eddie Avila
BCS Parent
Retired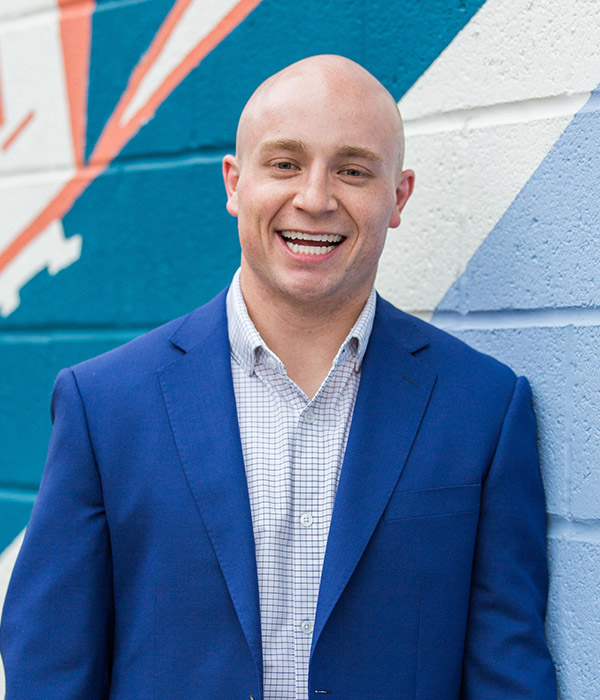 Colton Welhaven
Alumnus
Financial Advisor, Buchanan Capital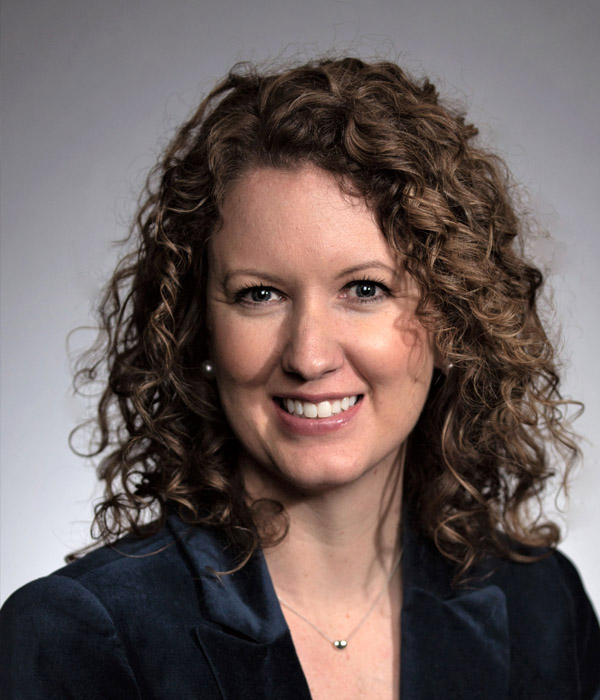 Brittanie Paquette
Alumna and BCS Parent
Leadership Development Program Manager, Western Area Power Administration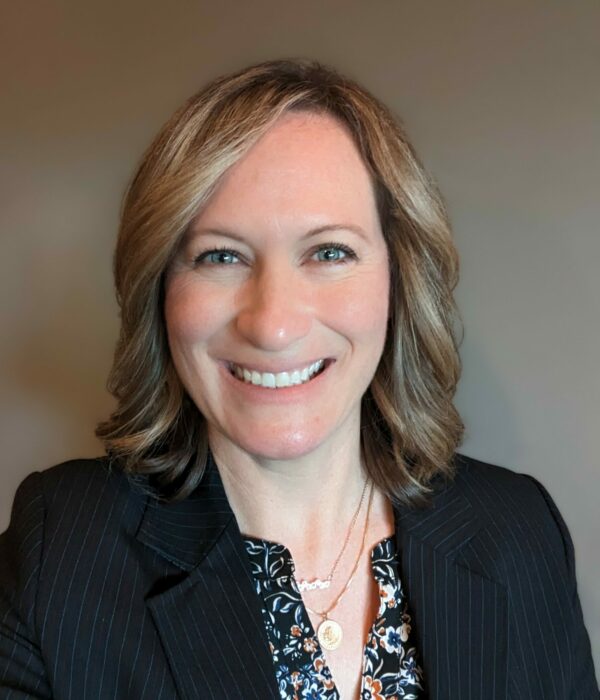 Becky Williams
BCS Parent
Secretary, Cottonwood Computer Solutions, Inc.
Building Manager, Cottonwood Center, LLC.
Billings Central High School Volleyball Coach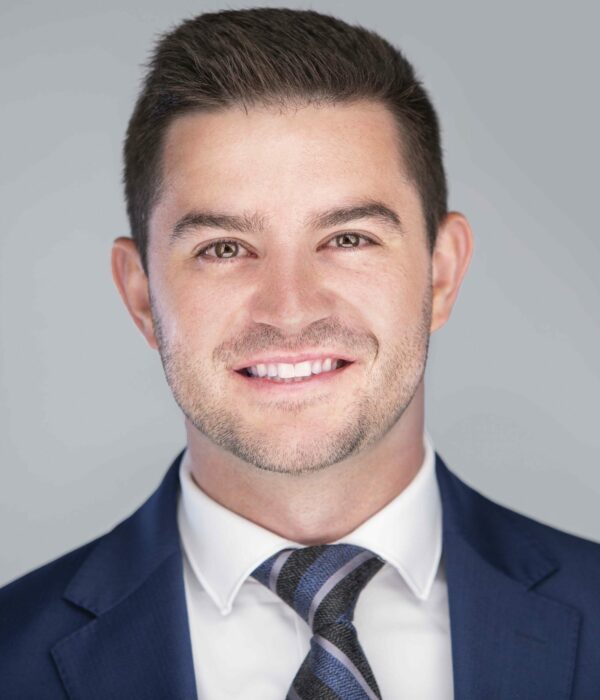 Austin Trunkle
Alumnus
Financial Analyst, Mountain Plains Equity Group, Inc.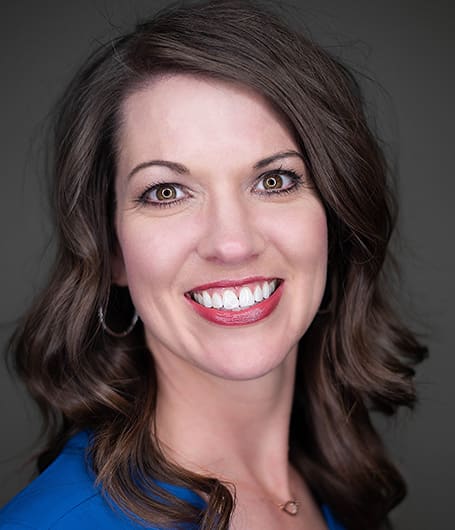 Shanna Tourtlotte
BCS Parent
CEO SYNERGY HomeCare
Rachel Turley
Alumna
Director of Operations, Turley Dental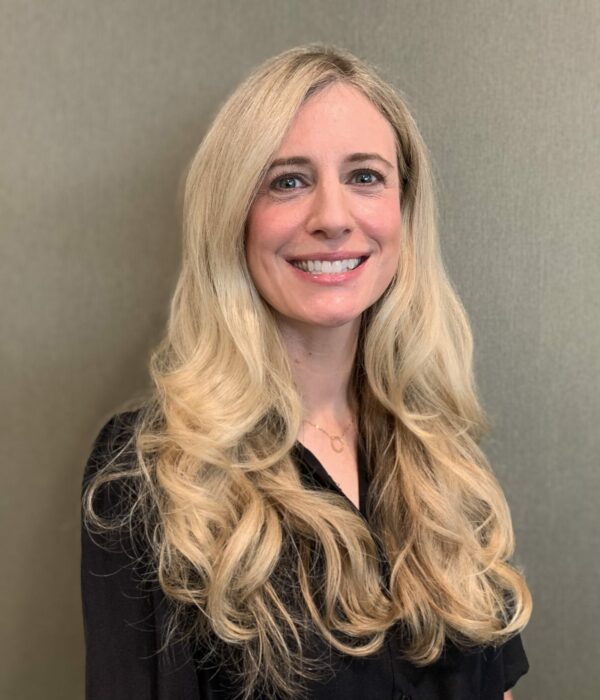 Amy Reger
Alumna and BCS Parent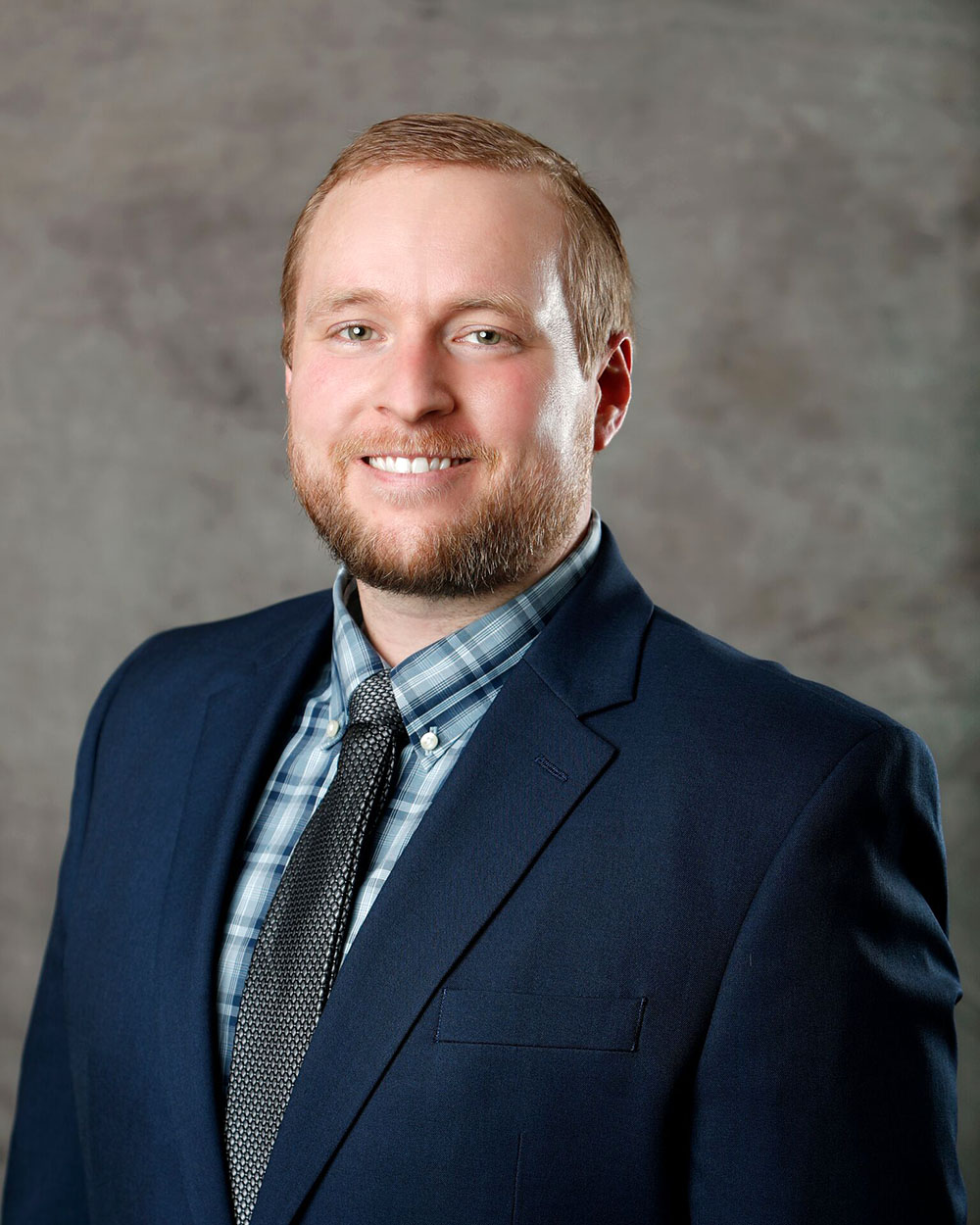 Phone: 406.252.0252
Email: aliberty@billingscatholicschools.org
I serve as the President of Billings Catholic Schools Foundation. Upon graduating college in 2010, I fell into non-profit work and made it a career. Gathering resources for the great work non-profits accomplish became my primary focus – knowing that non-profits can do more, with more. Although a public schools graduate, our Catholic schools has and continues to shape my life. Since my high school years, I happened upon a group of Central students who are now lasting friends. One of those Central students became my wife, Danielle, an '05 alumna. Together, we have 4 kids – Cooper, Sophia, Marshall, and Bennett – who are Rams. Beyond just connections, the schools share my values life and work: faith in our Catholic tradition, instilling virtue through family spirit, and pursuing truth and knowledge through academic excellence. As one who is deeply impacted by our Billings Catholic Schools, I am grateful to you who make our Catholic schools what they are.
A Letter From Our President - Click to Read
To our Billings Catholic Schools Family,
50 years ago, our Billings Catholic Schools faced the abyss. Waves of Catholic school closings across Montana and the country shocked our Catholic School families. Would our Billings Catholic School's be next? It nearly was.
Because of the faith and actions of our Billings Catholic School forebearers, our schools continue their mission to this day; forming our children in Faith, Family Spirit, and Academic Excellence.
How did these guardians do it?
By founding the Billings Area Catholic Education Trust (BACET), a perpetual endowment to ensure our school's future. By launching Mayfair, the school's largest annual fundraiser.
Why did these guardians do it?
Because of their vision: That all who want a Catholic education, will receive a Catholic education. This dream endures today as it did 50 years ago; a guiding light that establishes our schools forever and ever; a hope for all, no matter a family's struggle.
Like our schools' forebearers, will you continue the vision?
At your Billings Catholic Schools Foundation, the foundation is you; our alumni, parents, grandparents, and friends of our schools – our BCS Family. I am reminded of the scripture:
"In Him, the whole structure is joined together and grows into a holy temple in the lord; in whom you also are built together spiritually into a dwelling place for God."
It is with you that our Billings Catholic Schools and its children become who they are made to be! With you as the Foundation, you ensure our Catholic schools' next 50 years. You form our children in the timeless values we hold dear. You create a legacy as a gift to our God.
In thanksgiving of you, our Billings Catholic Schools family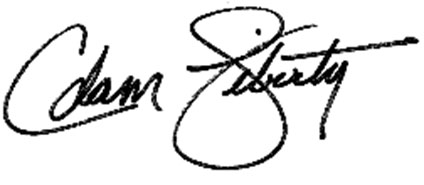 Adam Liberty
President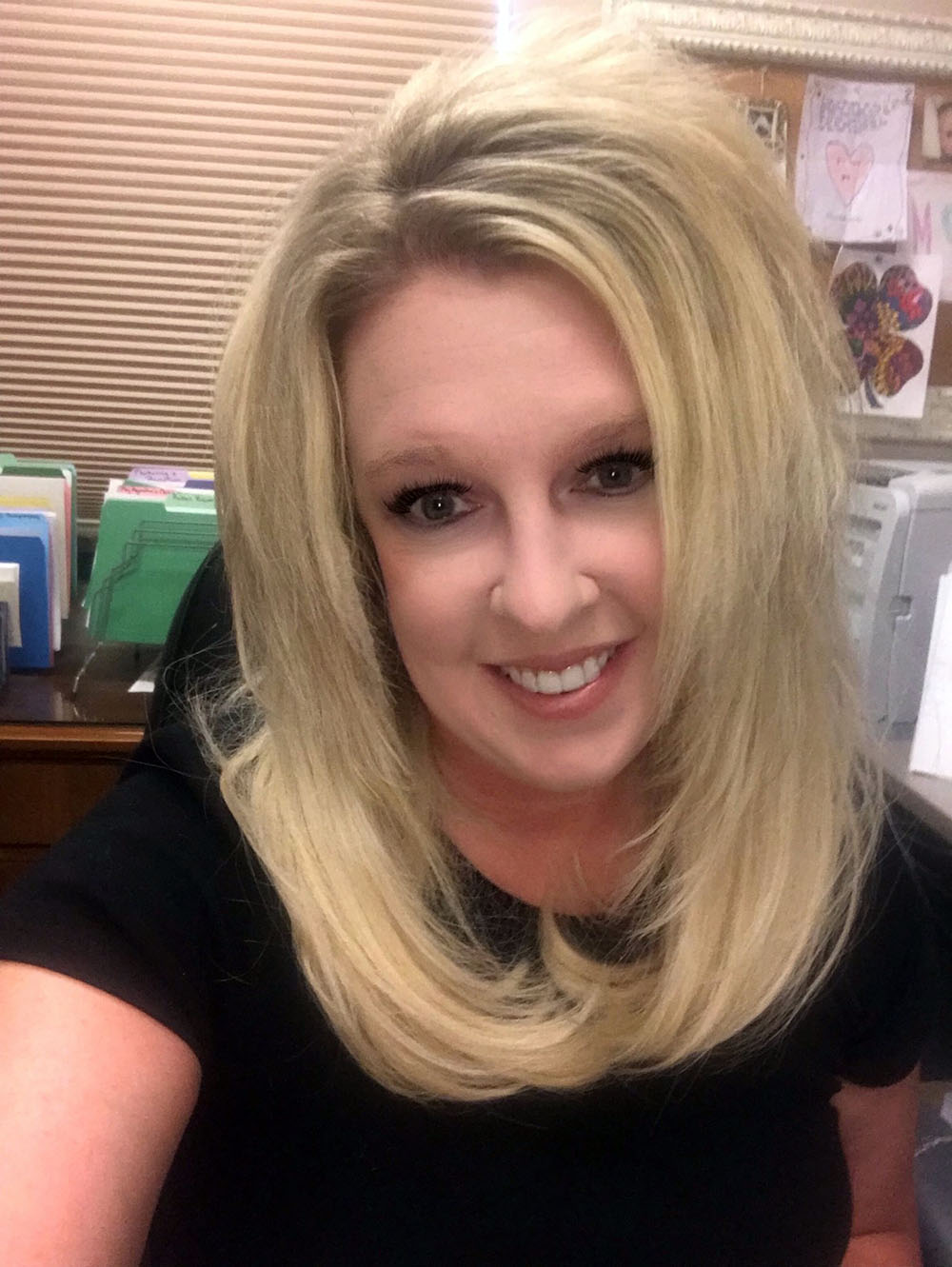 Nikki Burke
Development Officer
Phone: 406.252.0252
Email: nburke@billingscatholicschools.org
I have been with the Billings Catholic Schools Foundation since February of 2010.  I served as the Administrative Associate for many years and in the past 5 years have taken over the role as the Development Officer.  I was raised in Deer Lodge, MT and graduated from Powell County High School.  I then went on and received my Bachelor of Science in Business Administration from the University of Montana.  I have one son, Rylan, who attends St. Francis and he loves being a Ram.  I currently coach volleyball for Billings Central and have been a part of 3 state championship teams!  The Billings Catholic Schools is such a wonderful community to be a part of and couldn't be more grateful for what it has meant to my family.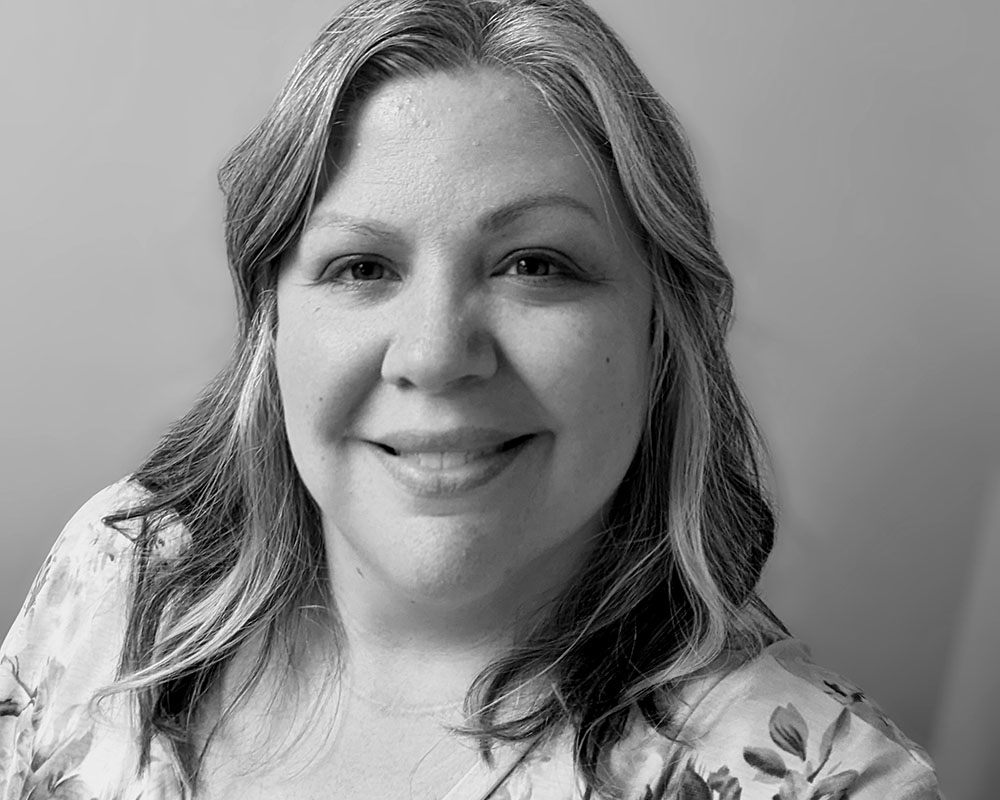 Heather Mueller
Administrative Associate
Phone: 406.252.0252
Email: hmueller@billingscatholicschools.org
I joined the Foundation as Administrative Associate in January 2022. I was born and raised in Billings and graduated from Billings West High. I attended cosmetology school after high school and was in that profession for 20 years before making a change to the finance world for almost 10 years. I married into the "Ramily." My husband, Jason, and I have two boys who are fourth generation Billings Catholic Schools students. We love our community and try to give back to it whenever possible. When not volunteering at the school, we are helping with Scouts, CASA, or Family Service. I am excited for the future of Billings Catholic Schools, and even more excited to be a part of it.