Our BCS Students Say, "Thank You!"
You met three students the week of Mayfair: Camden Capser, Chae Lee, and Halzey Ryan. All three are extraordinary students who at one point or another needed a lift and were left without. Because of you and your gifts to Mayfair's special project, the students of Billings Central will be elevating soon!
As a reminder, this past year's Mayfair Special Project was a 3-phase project that included: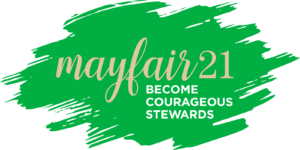 1) An Elevator for Billings Central
2) Tearing down the dilapidated Sacred Heart building
3) Expansion of the parking lot and lighting
We're thrilled to say that phases 1 and 2 are funded! Now, Billings Catholic Schools and Foundation have made significant progress into phase 3 fundraising. Beginning plans and timelines for construction have begun. Look around Billings Central this upcoming academic year to see your impact in action!
If you haven't already, there is still time to ELEVATE the students of Billings Catholic Schools with your generosity.